Chinese documentaries have gained global attention in the past decade or so, thanks partly to the creative originality of young filmmakers and partly to a rapidly changing China that fascinates viewers from around the world. Wang Bing's nine-hour epic West of the Tracks (2003), which chronicles the decline of state-owned industries in the city of Shenyang, garnered multiple international awards. Hu Jie's Searching for Lin Zhao's Soul (2004), which details the gruesome experience of one young woman speaking out against Mao Zedong, led to its director's becoming the subject of two chapters in Philip P. Pan's acclaimed book, Out of Mao's Shadow: The Struggle for the Soul of a New China. Zhao Dayong's Ghost Town (2009), about ethnic minorities in a small town in Yunnan province, received a major premiere at the New York Film Festival. More and more viewers rely on these documentaries to gain access to a real China, which is often obscured by the fanfare surrounding the country's growing economic stature.
These documentaries are independently produced films made outside of official channels. In the P.R.C., filmmakers must submit their work to the censors for approval before it can be commercially exhibited. Making films outside of the official framework means that filmmakers not only cannot tap into mainstream financing but also cannot screen their works in commercial theaters at home. Exhibition of these films is currently confined to universities, small film clubs, and festivals with limited spectatorship. There is, however, a demand for such works, as is evident in the availability of pirated copies in the underground market.
Despite the obstacles, filmmakers are determined to express themselves and observe their world through the camera lens. With China's economy growing at breakneck speed, many documentary filmmakers feel an urgency to record the unfolding realities and the clash between the old and the new. They also tackle sensitive subjects that constantly test the boundaries of their "underground" freedom, revealing social injustice and chaos while giving voice to those who live on the fringes of society.
Chinese independent documentaries emerged around 1990. Some of the early works include Wu Wenguang's Bumming in Beijing: The Last Dreamers (1990), a film about struggling artists in Beijing; Duan Jinchuan and Zhang Yuan's The Square (1994), which documents mundane daily activities in Tiananmen Square, just a few years after the crushing of the student movement of 1989; and Jiang Yue's The Other Bank (1995), about the production of a theater performance. Rejecting the top-down, authoritative tone dominant in state-approved newsreels and propaganda, independent documentarians have adopted strategies to present the world they observe from the bottom up, often paying attention to society's underclass using vérité techniques such as handheld camera and long uninterrupted takes. The stripped-down aesthetic captures the immediacy and authenticity of what is in front of the camera with minimal interference.
More than twenty years since the beginning of this revolution, independent documentary filmmaking is still evolving. Few early practitioners received formal training in filmmaking; some were associated with the television industry and had access to equipment. The proliferation of economical digital technology in the late 1990s allowed many more aspiring documentarians to join the ranks. Today, young people often seek to hone their skills at major films schools. They now have the means and education to reflect on their approaches to making documentaries. Increasingly, filmmakers are also widening their subject choices by moving beyond their immediate environments. Although there are still many challenges at home, this trend of documentary filmmaking is unstoppable, and will continue to go hand in hand with the rise of China.
To highlight some of the most significant work in this genre, I have invited a group of experts to recommend independent Chinese documentaries (from the P.R.C.) made since 1990. Chris Berry and Yingjin Zhang are film scholars who have done extensive research and published widely on this topic. Karin Chien is the president of dGenerate Films, the premier US distributor of independent Chinese films. Zhang Xianmin, curator, producer, and professor at the Beijing Film Academy, is on the ground working with and promoting independent filmmakers. I had wanted to include a filmmaker, but it would be quite a challenge to identify a suitable candidate, at the risk of alienating the others. Jia Zhangke became the clear choice for being part of the independent scene but also one step removed from it. His fiction films, such as Xiao Wu (1998) and Platform (2000), made him the first Chinese independent filmmaker recognized internationally. Although since his 2004 film The World he has made films within official channels in order to gain a wider home audience, Jia has maintained that the independent spirit is still his guiding principle. Having made both documentaries and fiction films employing a realist aesthetic, Jia remains someone we cannot ignore in any discussion of the evolution of independent Chinese filmmaking.
Each participant has recommended three to five documentaries and explained their choices. I want to thank them for their contributions and hope that you will enjoy the selections.
—La Frances Hui
References and suggested readings:
Berry, Chris, Lu Xinyu, and Lisa Rofel eds. New Chinese Documentary Film Movement: For the Public Record. Hong Kong: Hong Kong University Press, 2010.
Nornes, Abé Mark, "Bulldozers, Bibles, and Very Sharp Knives: The Chinese Independent Documentary Scene," Film Quarterly, 63: 1, Fall 2009.
Pickowicz, Paul G. and Zhang Yingjin, eds. From Underground to Independent: Alternative Film Culture in Contemporary China. New York: Rowman & Littlefield Publishers, Inc., 2006.
Zhang, Yingjin, "Styles, Subjects, and Special Points of View: A Study of Contemporary Chinese Independent Documentary," New Cinemas, Vol. 2, No. 2, 2004.
---
Chris Berry
Chris Berry is a professor of Film and Television Studies at Goldsmiths, University of London. He is also a Co-Director of the Goldsmiths Leverhulme Media Research Centre. He obtained his MA and PhD in Theater Arts (Film & TV) from the University of California, Los Angeles. In the 1980s, he worked for China Film Import and Export Corporation in Beijing. Since then, he has been teaching about film and media in various universities in Australia, the US, and the UK, and his academic research is grounded in work on Chinese cinema and other Chinese screen-based media. In September 2012, he will become Professor of Film Studies at King's College, London.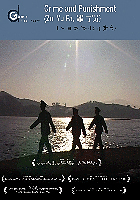 Crime And Punishment (罪与罚 Zui yu Fa)
Zhao Liang, director (2007)
Like the best of Frederick Wiseman's films, this observational takes us into the bureaucratic absurdities of a social institution—in this case, a police station in Zhao Liang's hometown in Northeast China. Watching policemen naively letting him video them as they try to beat a confession out of a deaf mute is both one of the most shocking and funny moments in recent Chinese cinema.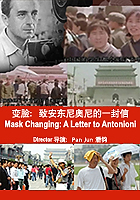 Mask Changing: A Letter To Antonioni (变脸:致安东尼奥尼的一封信 Bianlian—Zhi Andongniaoni de Yi feng Xin)
Pan Jun, director (2004)
During the Cultural Revolution, Michelangelo Antonioni made a documentary, Cina (1972), that was immediately banned. When it came out on DVD in China a few years ago, Pan Jun went back to where Antonioni shot, found the people in his film, and showed them the clips. Not only do we get some truths behind the film, but we also witness the sheer joy and excitement of Antonioni's subjects as they see precious footage from their past.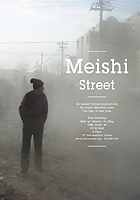 Meishi Street (煤市街 Meishi Jie)
Ou Ning, director (2006)
Cycles of demolition and construction have affected every Chinese urban citizen. The government owns the land, so they are powerless to stop the developers. But as Meishi Street shows, they do resist. Ou Ning gave restaurant owner Zhang Jinli a camera, and he uses it as a weapon in the battle for the control of speech in public space that the film shows is central to the campaign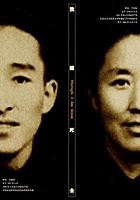 Though I Am Gone (我虽死去 Wo Sui Si Qu)
Hu Jie, director (2007)
Hu Jie's Though I Am Gone is an exceptional achievement because it combines remarkable testimony with a self-reflexive meditation on documentary. Hu pioneered the trend for politically sensitive oral history films. Here, he interviews the husband of Bian Zhongyun, principal of a Beijing middle school beaten to death during the Cultural Revolution by her own students. Told his wife was dying in hospital, he grabbed his camera. Hu's film not only interrogates the Cultural Revolution, but also the compulsion and need to witness, document, and record.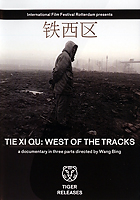 West of the Tracks (铁西区 Tiexi Qu)
Wang Bing, director (2001)
Wang Bing's nine-hour elegiac epic is a strange echo of the Lumière brothers' much shorter Leaving the Factory (1895). Instead of workers happily coming off their shifts, the three parts of West of the Tracks trace the death of an iconic Mao era heavy industrial zone and show people leaving forever. Smoky, snow-covered, and dark, it made me think of the Zone in Andrei Tarkovsky's Stalker (1979) as I sank into it and became immersed in its thoughtful nostalgia.
---
Karin Chien
Karin Chien is an independent film producer and distributor based in New York City. Karin has produced ten independent feature films, including most recently Circumstance, the winner of the 2011 Sundance Audience Award. Karin is also the 2010 recipient of the Independent Spirit Producers Award. Karin is the president and founder of dGenerate Films, the leading distributor of independent Chinese cinema in North America.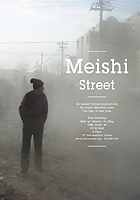 Meishi Street (煤市街 Meishi Jie)
Ou Ning, director (2006)
A landmark in activist filmmaking in China, Meishi Street shows ordinary citizens taking a stand against the planned destruction of their homes for the 2008 Beijing Olympics. The subjects were given cameras to film their firsthand confrontations with the authorities.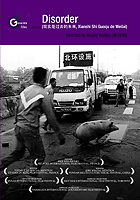 Disorder (现实是过去的未来 Xianshi Shi Guoqu de Weilai)
Huang Weikai, director (2009)
Huang Weikai's one-of-a-kind news documentary captures, with remarkable freedom, the anarchy, violence, and seething anxiety animating China's major cities today. Made from more than 1000 hours of amateur footage, Disorder reveals an emerging underground media, one that has the potential to truly capture the ground-level upheaval of Chinese society.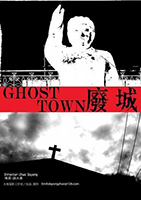 Ghost Town (废城 Fei Cheng)
Zhao Dayong, director (2009)
A remote village in southwest China is haunted by traces of its cultural past while its residents piece together their existence. The first Chinese independent documentary to screen at the New York Film Festival, Ghost Town elevated the Chinese digital documentary movement to new levels of poetry.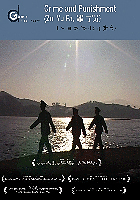 Crime and Punishment (罪与罚 Zui yu Fa)
Zhao Liang, director (2007)
A prime example of how independent documentaries are on the vanguard of Chinese cinema, Crime and Punishment is an unprecedented look at the everyday workings of law enforcement in the world's largest authoritarian society. With penetrating camerawork, Zhao Liang patiently reveals the police methods used to interrogate and coerce suspects to confess crimes—and the consequences when such techniques backfire. With a cold, objective eye, Zhao's artistry withholds judgment in this cinematic slice of reality.
---
Jia Zhangke
Jia Zhangke, Chinese director, writer, and producer, was born in Fengyang, Shanxi in 1970. He began his career as a screenwriter and director in 1995 while studying Screenwriting and Cinema Studies at the Beijing Film Academy. In 1998, his first feature film, Xiao Wu, won the Wolfgang Prize and Netpac Award at the 48th Berlin International Film Festival. In 2006, Jia's Still Life received the Golden Lion Award in the 63rd Venice International Film Festival. In 2009, he was awarded the Officer Order of Arts and Letters of France. In 2010, he received the Leopard of Honor of the 63rd Festival del film Locarno. Jia Zhangke's main filmography as director includes: Xiao Wu, Platform, Unknown Pleasures, The World, Still Life, 24 City, and I Wish I Knew. Jia's writings include: Jia's Thoughts, Interviews with Chinese Workers, and I Wish I Knew—A Record of the Film. He lives in Beijing.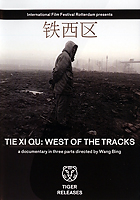 West of the Tracks (铁西区 Tiexi Qu)
Wang Bing, director (2001)
The film depicts a panoramic scene of the decline of China's state-owned factories following the failures of its planned economy. Landscapes of desolate factories and portraits of people living in difficult predicament reflect a poetic sorrow.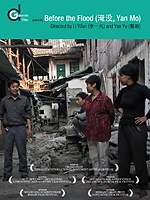 Before the Flood (淹没 Yan Mo)
Yan Yu, directors (2005)
The Three Gorges Project is about to bury the thousand-year-old ancient city of Fengjie in rising water. With their cameras in hand, the directors linger on the old town of Fengjie, in the process of being demolished. Anticipating the monumental changes, people here are trapped in a web of complex conflicts. With the city submerged, will the memory of it endure?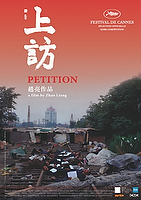 Petition (上访 Shang Fang)
Zhao Liang, director (2009)
Petitioners from around the country carry their grievances to Beijing, hoping to attain the justice that they have been deprived. But in Beijing, their personal sufferings inevitably become politicized.
---
La Frances Hui
La Frances Hui is Film Curator at Asia Society New York. She has curated film series featuring contemporary Chinese documentary and fiction films, New Wave Japanese cinema, Japanese documentaries, Thai cinema, and Iranian cinema.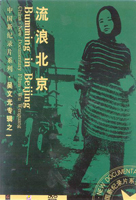 Bumming in Beijing: The Last Dreamers (流浪北京 Liulang Beijing)
Wu Wenguang, director (1990)
Considered the godfather of independent Chinese documentary filmmaking, Wu Wenguang documents the life of struggling young artists in Beijing. This film provides insights into how contemporary Chinese artists whose works now fetch millions at international auction houses might have begun their careers.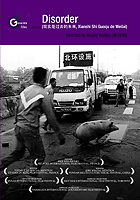 Disorder (现实是过去的未来 Xianshi Shi Guoqu de Weilai)
Huang Weikai, director (2009)
Filmmaker Huang Weikai meticulously assembles footage taken by amateur videographers documenting chaos, violence, and absurd happenings on the streets of China to create this pointed essay of urban mayhem.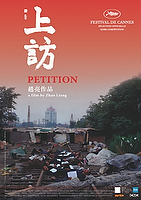 Petition (上访 Shang Fang)
Zhao Liang, director (2009)
How does justice work in China for the powerless? Zhao Liang follows petitioners as they fight their causes all the way to Beijing from all over the country, only to find themselves locked in an unending limbo.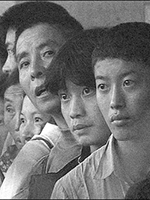 Railroad of Hope (希望之旅 Xiwang zhi Lü)
Ning Ying, director (2002)
Filmmaker Ning Ying is a rare breed among independent Chinese filmmakers, not only because she is a woman, but also because she attended the Beijing Film Academy alongside 5th generation filmmakers like Zhang Yimou and Chen Kaige, who decidedly do not share the same aesthetics, concerns, and economic paradigms as their younger counterparts. In this film, Ning follows seasonal workers on their annual three-day gruesome train ride from Sichuan to Xinjiang to work in the cotton harvest.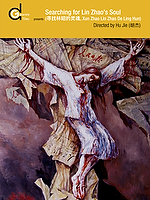 Searching for Lin Zhao's Soul (寻找林昭的灵魂 Xun Zhao Lin Zhao De Ling Hun)
Hu Jie, director (2004)
The most fearless of all independent filmmakers, Hu Jie tackles some of the most taboo subjects in China. This film documents the life of a bright Beijing University student Lin Zhao (1932-68), who was banished during the anti-rightist movement for her outspokenness. In jail, Lin continued her defiance and wrote critical commentary aiming at Mao Zedong on prison walls and any scraps of paper she could find using her own blood. Lin died tragically and forgotten during imprisonment.
---
Zhang Xianmin
Zhang Xianmin is a film producer and critic, an organizer of the China Independent Film Festival, and a leading figure of the independent film scene in China. Since 2005, he has produced feature films such as Raised from Dust and Fujian Blue (best film in the Vancouver International Film Festival in 2007). He is the author of two books—All About DV and Invisible Images. An actor since 1994, he has starred in Rainclouds over Wushan, Summer Palace and Raised from Dust. Zhang is also executive officer of the Heaven Pictures Indie Cinema Fund.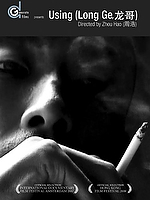 Using (龙哥 Long Ge)
Zhou Hao, director (2008)
Zhou Hao always works on several productions simultaneously. While making Using, he was also filming other documentaries, including one about the cotton industry and another about young athletes. The central character in Using is known as Brother Long by other social outcasts. Originally from Northeast China, he makes his living dealing drugs in Guangzhou, and eventually he is trapped in drug addiction himself. He helps others, but also requests help from others all the time, especially from the filmmaker Zhou. But what Zhou offers cannot save him. The story is astonishing and thrilling.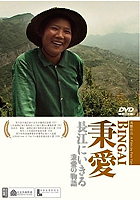 Bing Ai (秉爱 Bing Ai)
Feng Yan, director (2007)
Feng Yan spent seven years in the Three Gorges region following a peasant woman, Bingai, who refused to give up her land [for new development]. Feng is greatly moved by Bingai's uncompromising personality. Feng says that most Chinese people give up their land too easily, like losers. Meanwhile, the extraordinary effort Feng puts into making this documentary is comparable to Bingai's perseverance. In this sense, the filmmaker and her subject are mirror image of each other.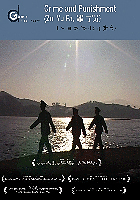 Crime And Punishment (罪与罚 Zui yu Fa)
Zhao Liang, director (2007)
Zhao Liang documents the routine work of a small police station in Northeast China (on the border between China and North Korea). He is a local there, but has lived in Beijing as a conceptual and visual artist for many years. Despite what the film title might suggest, the lively daily events captured do not provoke deep reflection. But the arrangement of events, including the omission and lengthening of certain plot materials, as well as the philosophical investigation of the possibilities in human relations are all important issues that face contemporary documentary making.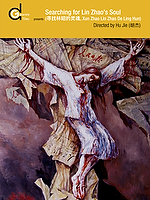 Searching for Lin Zhao's Soul (寻找林昭的灵魂 Xun Zhao Lin Zhao De Ling Hun)
Hu Jie, director (2004)
One of the most primordial Chinese documentaries, it marked the beginning of the citizen documentary movement in China.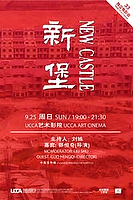 New Castle (新堡 Xinbao)
Guo Hengqi, director (2010)
New Castle depicts the current condition of rural China. It is groundbreaking both in depth and breadth. A member of the post-80s generation, Guo Hengqi is a younger and lesser-known newcomer that I want to recommend.
---
Yingjin Zhang
Yingjin Zhang is Professor of Chinese Literature at University of California, San Diego. His English books include Encyclopedia of Chinese Film (1998), Screening China (2002), Chinese National Cinema (2004), From Underground to Independent (2006), Cinema, Space, and Polylocality in a Globalizing China (2010), and A Companion to Chinese Cinema (2012).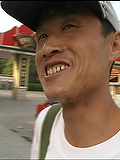 Fuck Cinema (操他妈的电影 Cao Tamade Dianying)
Wu Wenguang, director (2005)
A pioneer of Chinese independent documentary, Wu Wenguang follows an impoverished migrant worker who is desperately pitching his amateur screenplay in Beijing. Wu sometimes places himself in front of the camera and is relentless in depicting the film world as more deceiving than alluring. His critical self-reflexivity establishes the film as both documentation and performance, thereby encouraging the view to explore a new ethics of the self vis-à-vis the other.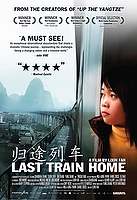 Last Train Home (归途列车 Guitu Lieche)
Fan Lixin, director (2009)
A compelling picture of large-scale migration in contemporary China, this documentary enumerates the human costs of globalization by tracking both long-distance journeys and daily routines in the industrialized city and the hinterland countryside. Stunning images of huge crowds outside the railroad station during the spring festival and the persistent tension—even physical violence—between a teenage daughter and her parents raise serious questions regarding traditional value and human dignity in a changing society.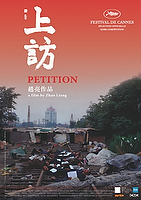 Petition (上访 Shang Fang)
Zhao Liang, director (2009)
Shot over a decade, this documentary contains so many disturbing images that keep the viewer on edge all the time. Concepts of human rights and social justice appear so powerless—yet all the more crucial—when petitioners are forced to live in a miserable condition in Beijing. Perseverance and bravery on the part of petitioners and activists are contrasted with the dismissal and violence from the bureaucracy in a world of irrationality and absurdity.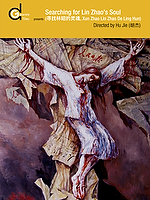 Searching for Lin Zhao's Soul (寻找林昭的灵魂 Xun Zhao Lin Zhao de Ling Hun)
Hu Jie, director (2004)
This audacious, heart-wrenching work challenges a culture of indoctrination and oblivion by investigating a case of political persecution in the early decades of the PRC. By retrieving writings done with the victim's own blood and interviewing her former acquaintances, the film demonstrates that the past is not forgotten and justice still awaits redress in China.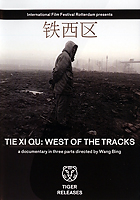 West of the Tracks (铁西区 Tiexi Qu)
Wang Bing, director (2003)
This epic 9-hour deliberation on the decline of massive industrial manufacturing in northeast China compels the viewer to confront the ghostly ruins of giant machines and deserted factories. The soon-to-be-unemployed workers' uncertain future evokes the nightmare rather than the glory of socialist legacy and human civilization. The slow-moving train that punctuates the film bears witness to a science fiction-like world where even the machine is abandoned in an industrial wasteland.